PRODUCTS



FLANGES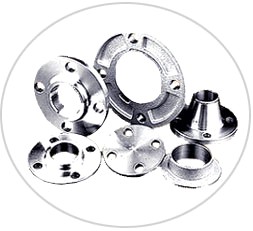 PLATE / FORGED / MILD STEEL, CARBON STEEL AND STAINLESS STEEL FLANGES.
For stainless steel flanges, Jay Lakshmi Steel & Engg. Co. is your number one source. We manufacture A.S.A. pipe flanges, M.S.S. Stainless Steel flanges and backup Stainless Steel Pipe flanges. Our pipe flanges are in wide selection of dimensions and alloys.
If you require stainless steel flanges, contact us and one of our representatives will be happy to help you. Just order what you need. We are also available to answer questions you may have about our pipe flanges or any of our other products.

Product Range:
The following table represents size range, product standards and material grades of Flanges.
| | |
| --- | --- |
| ITEM | Welding Neck, Slip-On, Screwed, Socket Welding, Lap Joint, Blind, Plate |
| FLANGE FACING | Raised Face, Flat Face, Lapped Joint Face, Large Male-Female, Small Male-Female, Large Tongue & Groove, Small Tongue & Groove, Ring Joint |
| STANDARD | 125 Lb, 150 Lb, 300 Lb, 600 Lb, 900 Lb, 1500 Lb, 2500 Lb, 3000 PSI, 5000 PSI & 10000 PSI |
| STAINLESS STEEL MATERIAL | ASTM, A-182, F 304, F 304L, F 310, F316, F 316L, F 321, F 347, F904L |
| CARBON STEEL MATERIAL | ASTM A-105, IS 2002, LF2 |
| ALLOY STEEL MATERIAL | ASTM A182 F1, F5, F9, F11, F12, F22, F91 |
| LOW TEMPERATURE | ASTM A350 LF2, LF3 |
| LOW TEMPERATURE | ½" NB to 48 "NB |
| MAKE | Manufacturer & As per design & Specification |